There's probably over 10,000 auto transport companies between every carrier, broker and quote provider that's in existence, and it's somewhat difficult to find one that has a good idea what they're doing if you're new to the world of auto shipping, and you're not sure where to start. In terms of insurance, it's only auto transport carriers that are required to hold insurance. If you've been told by a broker that they've got additional insurance coverage for you to buy, they're trying to scam you. They aren't physically transporting them, so it's not necessary.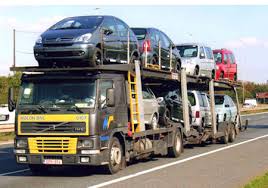 It makes no difference if you don't have insurance on your vehicle or if you do, the insurance of the auto shipper will always be what applies first. If a car's been damaged during its transit, it'll be repaired at the expense of the carrier(or their insurance company, perhaps). That means that it makes no odds whether you've got top-flight insurance on your car or not, it'll always be covered during shipping.
International Vehicle Shipping
If you intend to transport your vehicle from, or to an area such as Alaska or Hawaii, you will find it to be quite expensive. Regardless of where your pickup or delivery locations are, transporting a vehicle overseas will always cost more than doing so within the contiguous United States. Very few companies offer such kinds of services, which makes them a de facto monopoly.
When ship your vehicle overseas, you will make bookings with your shipping company. In addition, you will have to a find a carrier to pick up your vehicle and deliver it to the port for shipping. This means additional costs such as broker services; overland shipping payments, to and from the port; and port-to-port overseas shipping. This is why most overseas shipping companies require full payment up-front in order to pay the various shippers that will be transporting your vehicle.
Overseas shipping is definitely more expensive than overland transport. Overseas vehicle shippers have great deals with different port shippers. By using them, you will save yourself time and money. You can fill out an online form to get price quotations.